Company Overview
Source Energy Since 2007 operates in partnership with its clients to finance, develop, build, operate, and maintain advanced power technology solutions that meet the long-term heating, cooling, and power requirements of commercial, industrial, and government clients under the BOOT concept.
Supported by significant financial resources and an extensive network of influential relationships, Source Energy takes full responsibility for ensuring efficient, sustainable, and reliable district energy and cooling services for its clients, which are customized to their requirements from a single outsourced provider.
The management team of Source Energy brings collective and broad expertise in the fields of engineering, environmental issues, and energy.
Our professionals offer a proven track record of advisory capabilities in business strategy and long-term energy development, strongly backed by our capabilities in planning, designing, constructing, operating, and managing a wide variety of electric generators, tri- generation, and district energy facilities.
Source Energy maintains a network of resilient alliances with financial institutions and international partners that specialize in total energy solutions, ensuring consistent access to the capability and liquidity for undertaking power development projects of any size.
At Source Energy, our core business is to provide innovative cooling and energy solutions that help organizations reduce operational costs, maintain asset lifespan, and promote renewable energy and energy efficiency.
We offer a range of key solutions that may interest you these include, but are not limited to:
• Innovative cooling and energy solutions
• District energy O&M consultations
• Operations and maintenance services for District Cooling and HVAC systems
• Energy optimization for cooling systems
• Design review and enhancing original setups
• Cooling plant automation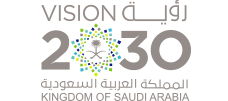 VISION

Source Energy

Our vision is to lead the industry in providing efficient cooling, heating, power, and water solutions in KSA.

We achieve this by offering a unique, comprehensive "turnkey" solution to our clients, delivered in a timely manner with state-of-the-art bundled technology that exceeds their expectations.

Our commitment to innovation and entrepreneurship ensures that we remain at the forefront of the industry.

We strive to preserve the ingenuity and creativity of the private sector while delivering cutting-edge solutions that drive positive results for our clients

MISSION

Source Energy

Our mission is to provide reliable and efficient power, cooling, and water outsourcing solutions to our clients at the lowest possible cost, while maintaining the highest level of performance.

We are committed to delivering solutions that meet and exceed our clients' expectations, while also promoting sustainability and environmental responsibility that aligns with the country's vision.
We are dedicated to playing our part in building a sustainable future for Saudi Arabia by delivering innovative solutions that are both cost- effective and environmentally friendly.
What We Value
At Source Energy, our common values guide our actions and describe how we behave in today's world.
These values are: